Research Data Management
Publications
20 August 2020

Rebecca Bryant, Annette Dortmund, Brian Lavoie

The report defines social interoperability and describes the network of campus units involved in major areas of university research support services. It concludes by offering recommendations for cultivating successful cross-campus relationships.

6 August 2020

Ixchel Faniel, Anne Austin, Sarah Whitcher Kansa, Eric Kansa, Jennifer Jacobs, Phoebe France

Archaeological excavations are comprised of interdisciplinary teams that create, manage, and share data as they unearth and analyse material culture. These team-based settings are ripe for collective curation during these data lifecycle stages. However, findings from four excavation sites show that the data interdisciplinary teams create are not well integrated. Knowing this, we recommended opportunities for collective curation to improve use and reuse of the data within and outside of the team. 

26 September 2019

Ixchel M. Faniel, Rebecca D. Frank, Elizabeth Yakel

Context is critical for data reuse, and digital curation should include both context and content preservation. Both data producers and curators benefit from expanding context categories to better determine what information is vital to capture and manage during data collection to support data reuse.
---
Blog posts
---
Presentations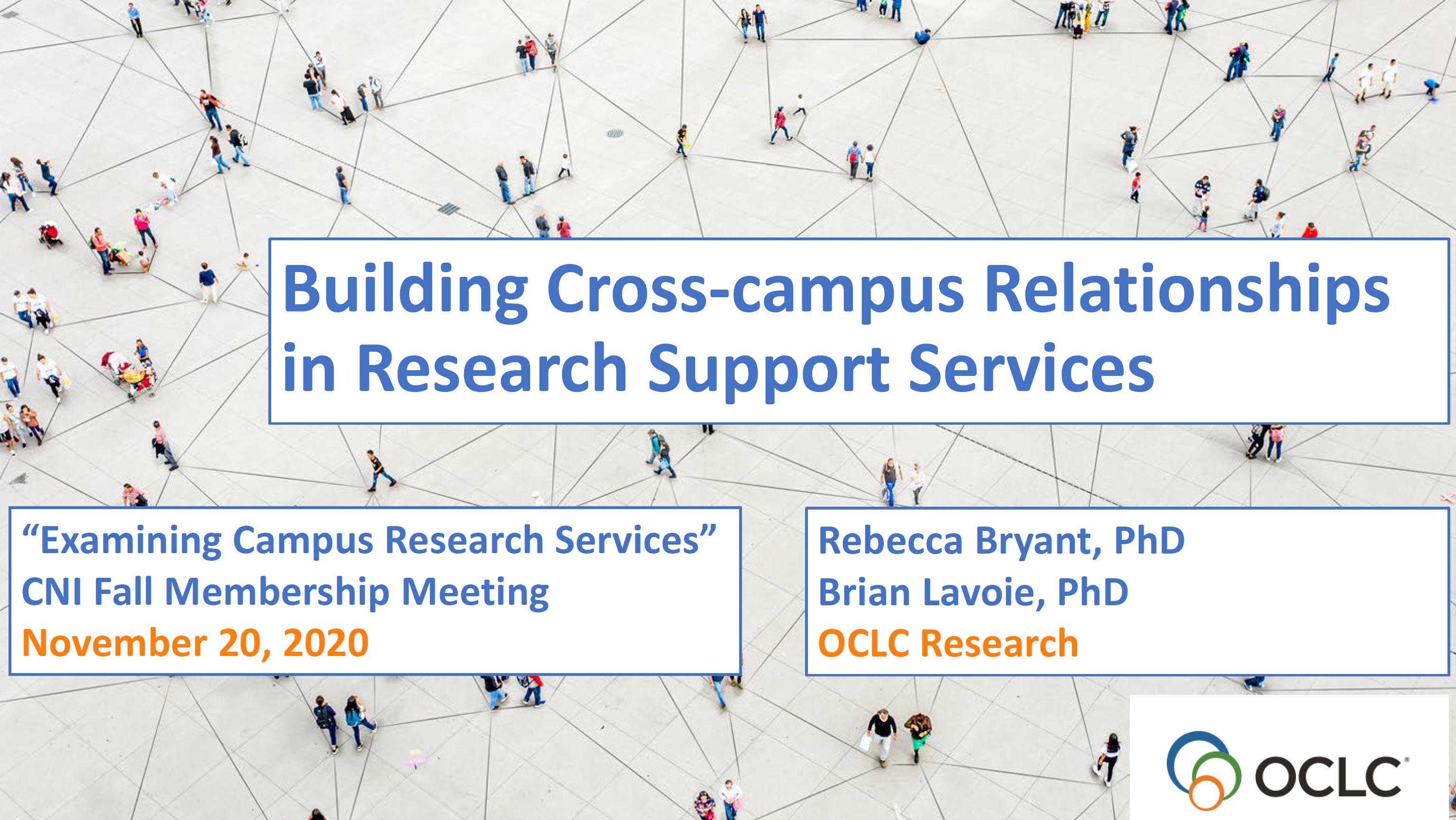 CNI Fall Membership Meeting
virtual

Topics: Research Data Management, Research Support
Research Data Alliance (RDA) 16th Plenary Meeting
virtual

Topics: Research Data Management, User Research
Topics: Research Information Management, Role of Libraries in Data Curation, Institutional Organization, Research Support, Research Data Management, Works in Progress