Build connections, grow relationships, and increase your impact
Today's engaged library workers inspire their communities and each other in countless ways. Whether sharing successful ideas with colleagues or creating community events, outreach activities, and partnerships, you make a difference. With OCLC programs, research, and services, you can spotlight the work you do for libraries everywhere—not just across town, but around the world.
What is community engagement?
It means different things to different libraries, but most agree that it's about interacting, connecting, and communicating.
"[It's] using our resources to connect with and meet the needs of people of our county of all ages. [And also using] our ability to work with other agencies to reach all demographics, assess the wants and needs of those being served, and create a plan of engagement to truly achieve a positive outcome by forming a network of services all working together."
—US public library
How do libraries engage in communities and on campuses?
80% plan or participate in community-focused events
77% partner with local organizations (even more so for publics)
49% collaborate with local leaders to solve problems
31% support or lead discussions on difficult local or national issues
Community engagement starts with listening.
82% of libraries assess community needs by conducting surveys.
44% have an advisory group
32% survey non-library users
23% hold public meetings
Library staff dedicated to community engagement are busy—really busy.
Most focus on creating outreach and programming for the campus or community.
They also work on:
Many different library staff support community engagement efforts.
41% don't have a dedicated staff position, but wish they did
"Community engagement is vital to the success of a library and enrichment of the community. Community engagement is bringing together all parties to provide accurate information, needed resources, and a sense of belonging."
—US academic library
Get energized with community engagement talks
These 10–15-minute presentations explore how to facilitate local conversations, partner for impact, and create valuable community programming.
Find out how three award winners connect with their communities
Three libraries—Orange County Library System (Florida), Jackson District Library (Michigan), and Edmonton Public Library (Alberta, Canada)—discuss the outreach projects that earned them the OCLC Community Engagement Award.
Recent insights and perspectives by and for libraries
Randy Dantrell Heath, Manager of Richland Library Edgewood, describes his library's simple but powerful set of programs that have facilitated more than 90 discussions with 4,000+ community members on a variety of topics related to race, social justice, and inequality.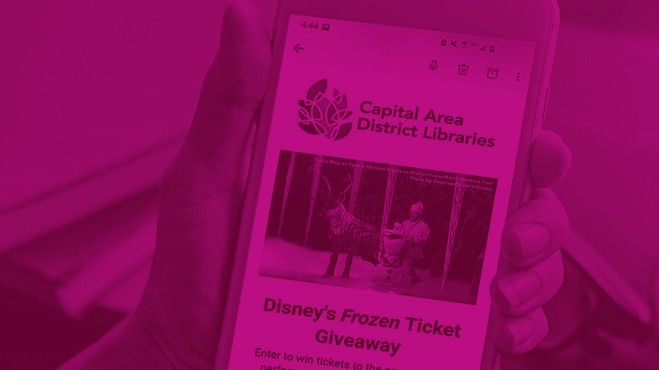 Improve your community engagement skills
Enjoy free learning opportunities for libraries of all sizes, types, and locations.
Upcoming events
Show details
Sep 28
28 September 2021
Library, archive, and museum colleagues from across the globe discuss the innovative changes they've made and will be continuing in their fields.
Time: 12:00 PM – 1:30 PM Eastern Daylight Time, North America [UTC -4]
Show details
Oct 19
19 October 2021
Join this webinar for an introduction to public health, and hear how public health practitioners and library staff are partnering for success.
Time: 2:00 PM – 3:30 PM Eastern Daylight Time, North America [UTC -4]
Featured on-demand
Show details
Mar 18
18 March 2021
A panel discussion with three passionate library leaders
Time: 3:00 PM – 4:00 PM Eastern Daylight Time, North America [UTC -4]
This event has passed. View the archive.
More on-demand
Show details
May 11
11 May 2021
Sustainable development and libraries: Global goals, collective action
Time: 11:00 AM – 12:00 PM Eastern Daylight Time, North America [UTC -4]
This event has passed. View the archive.
Show details
Apr 6
06 April 2021
A 30-minute demonstration of CapiraCurbside for academic libraries
Time: 2:00 PM – 2:30 PM Eastern Daylight Time, North America [UTC -4]
This event has passed. View the archive.
Expand your community efforts with OCLC products