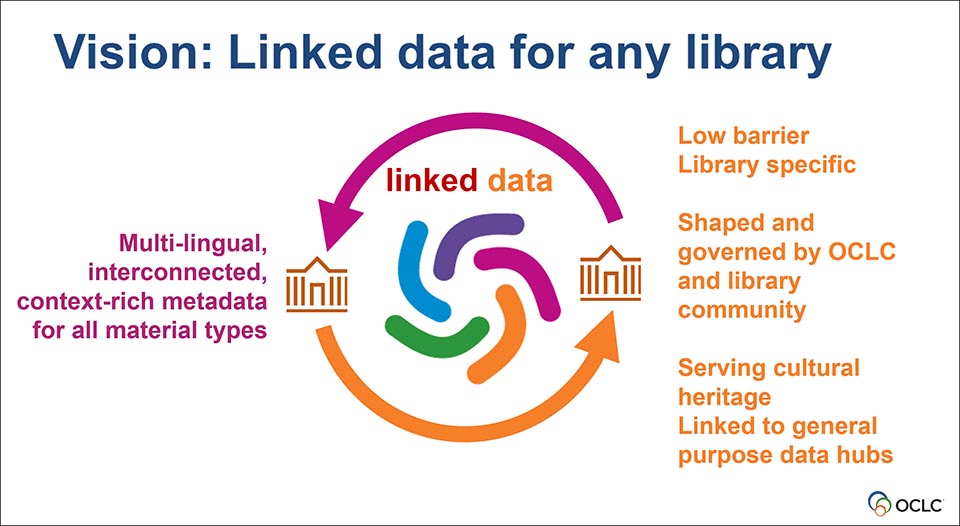 Linked Data as a Cooperative Effort
This presentation shares how, over the last decade, OCLC has joined a number of national libraries and library organizations in publishing linked data. With the explosion of different efforts and initiatives, attention now turns to the ways in which the metadata can be maintained sustainably and in such a way to enable increased value while decreasing efforts. In January 2020, OCLC received a two-year grant from The Andrew W. Mellon Foundation to create a shared "entity management infrastructure" providing a platform to support linked data initiatives throughout the library community.
This session discusses the initiative, its progress, and what it suggests for the future of metadata work in libraries, along with what this might mean in the context of the new agreement signed between OCLC and Jisc which provides an enhanced ability to share and reuse bibliographic metadata across UK higher education institutions.
Presented:
11 May 2022
Presented at:
M25 Annual Conference 2022, UK

Location:
virtual
Presentation Topics: