Top 10 Road Trip Movies
#wtworldcat
In celebration of the road trip—a treasured summer tradition—we're featuring the Top 10 Road Trip Movies. Take a look—at least three will surprise you! Then take a trip to your local library and check out one or more of these movies for a fun, easy and vicarious way to experience the thrill of the open road while avoiding toll booths, inopportune flat tires, never-ending vistas of orange barrels, and that annoying GPS voice (you know you want to throw your GPS out the window every time it says "recalculating" or "a u-turn when possible").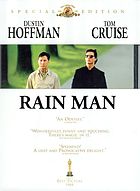 A callous young hustler living in California finds his father has died and left him only rose bushes and a '49 Buick convertible. Feeling cheated out of what he considers is his 3 million dollar inheritance, he is in for an even bigger surprise—a brother he never knew he had!
Director:

Barry Levinson

Actors:

Dustin Hoffman, Tom Cruise, Valeria Golino

Writer:

Ronald Bass

Composer:

Hans Zimmer
Date: 1988 MPAA Rating: R Languages: 9 Libraries: 4,057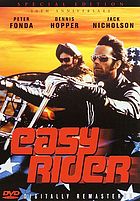 Two motorcyclists travel across the U.S. in search of the "real" America.
Director:

Dennis Hopper

Actors:

Jack Nicholson, Peter Fonda, Dennis Hopper

Writer:

Peter Fonda, Dennis Hopper, Terry Southern
Date: 1969 MPAA Rating: R Languages: 8 Libraries: 3,705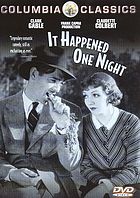 A rich young woman marries an idle playboy against her father's will. Her father holds her captive on his yacht but she escapes and, while on her way to New York, becomes entangled with an unemployed news reporter.
Director:

Frank Capra

Actors:

Clark Gable, Claudette Colbert

Writer:

Robert Riskin

Composer:

Louis Silvers
Date: 1934 Languages: 5 Libraries: 3,507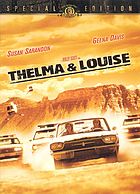 Thelma is an abused and neglected wife, while her friend Louise is a bitter, hard-edged waitress. The two decide to take a brief vacation to escape the drudgery of their everyday lives. Immediately, they run into trouble, as Louise shoots and kills a man who tries to rape Thelma in the parking lot of a country bar.
Director:

Ridley Scott

Actors:

Susan Sarandon, Geena Davis, Harvey Keitel, Brad Pitt

Writer:

Callie Khouri
Date: 1991 MPAA Rating: R Languages: 9 Libraries: 3,240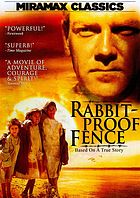 In 1931, Molly and her younger sister and cousin, Gracie and Daisy, were three half-caste children from Western Australia who were taken from their parents under government edict and sent to an institution, were taught to forget their families, their culture, and re-invent themselves as members of "white" Australian society. The three girls begin an epic journey back to Western Australia, travelling 1,500 miles on foot with no food or water, and navigating by following the fence that has been built across the nation to stem an over-population of rabbits.
Director:

Philip Noyce

Actors:

Everlyn Sampi, Kenneth Branagh, Tianna Sansbury, Laura Monaghan
Date: 2002 MPAA Rating: PG Languages: 3 Libraries: 2,768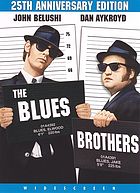 After Jake Blues is released from prison, he and brother Elwood go to visit the old home where they were raised by nuns. They learn the church is no longer supporting the institution and will sell the place to the education authority. The only way to keep the place open is if the $5000 tax on the property is paid within the next 11 days. The brothers want to help and decide to put their blues band back together and raise the money by staging a big show. As they set off on their "mission from God" they seem to make more enemies than friends along the way.
Director:

John Landis

Actors:

Dan Aykroyd, John Belushi, Carrie Fisher, Cab Calloway, Ray Charles, Aretha Franklin

Writer:

Dan Aykroyd, John Landis
Date: 1980 MPAA Rating: R Languages: 8 Libraries: 2,638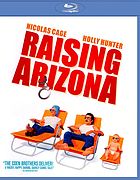 An ex-con and a police officer decide to get married and start a family. To their dismay, they discover that they can neither have nor adopt children. Desperate, they resort to kidnapping one of the newborn quintuplets of the wealthy Arizona family. However, their attempt at living a normal life is complicated by neurotic co-workers, two fugitives, and a mysterious bounty hunter.
Director:

Joel Coen

Actors:

Nicolas Cage, Holly Hunter, Trey Wilson, John Goodman, Frances McDormand
Date: 1987 MPAA Rating: PG-13 Languages: 5 Libraries: 2,420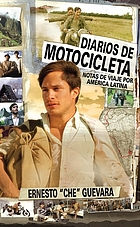 In 1952, twenty-three year old medical student Ernesto Guevara de la Serna (later better known as Ernesto Che Guevara) just one semester away from graduation, decides to postpone his last semester to accompany his twenty-nine year old biochemist friend Alberto Granado on his four month, 8,000 km long dream motorcycle trip throughout South America starting from their home in Buenos Aires. Their quest is to see things they've only read about in books about the continent on which they live, and to finish that quest on Alberto's thirtieth birthday on the other side of the continent in the Guajira Peninsula in Venezuela.
Director:

Walter Salles

Actors:

Gael García Bernal, Rodrigo De la Serna

Writer:

José Rivera

Composer:

Gustavo Santaolalla
Date: 2004 MPAA Rating: R Languages: 6 Libraries: 2,221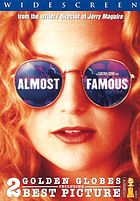 It's the opportunity of a lifetime when teenage reporter William Miller lands an assignment from Rolling Stone magazine. Despite the objections of his protective mother, William hits the road with an up-and-coming rock band and finds there's a lot more to write home about than the music.
Director:

Cameron Crowe

Actors:

Frances McDormand, Kate Hudson, Billy Crudup, Philip Seymour Hoffman, Fairuza Balk,

Writer:

Cameron Crowe
Date: 2000 MPAA Rating:R Languages:4 Libraries:2,061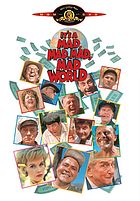 When a goofy assortment of motorists unexpectedly learn the whereabouts of a stolen fortune, they speed off on a side-splitting, car-bashing race for the loot.
Director:

Stanley Kramer

Actors:

Spencer Tracy, Milton Berle, Sid Caeser, Buddy Hackett, Ethel Merman, Mickey Rooney
Date: 1963 MPAA Rating: G Languages: 2 Libraries: 1,901
This list was generated with the May 2014 FictionFinder database. Titles are ranked according to how widely they are held by libraries represented in WorldCat.
FictionFinder is a works-based based application that provides access to millions of works of fiction described in WorldCat records for books, eBooks, audio books, movies and television. You can search by person, place, topic, genre, character, Dewey and more.
WorldCat is a set of databases that together comprise the most comprehensive global network of data about library collections and services. WorldCat data is contributed, maintained and shared by libraries around the world. It is managed and enhanced by OCLC. WorldCat data supports a range of OCLC and partner services, driving efficiency in library management, improving discovery of library collections and increasing visibility of libraries on the web.
At OCLC Research, we're exploring records and mining WorldCat data to highlight interesting and different views of the world's library collections each month. Be sure to check out our "What in the WorldCat?" page often to see what we come up with next.