Andrew K. Pace
Executive Director for Technical Research
Andrew is responsible for building a coordinated R&D strategy between OCLC Research, Global Product Management, and Global Technologies. Andrew leads a team of research scientists and engineers who track library and broader trends, develop research directions, and represent OCLC in relevant community venues and discussions. Previously he was Executive Director, Management Services where he directed projects that move library management services to the cloud to gain library efficiencies. Prior to joining OCLC, Andrew was Head of Information Technology at North Carolina State University Libraries, where he spent nine years participating in several digital library projects. Andrew is a Past President of the Library Information Technology Association (LITA), a division of ALA, and is a current member of the ALA Executive Board for 2016-2019.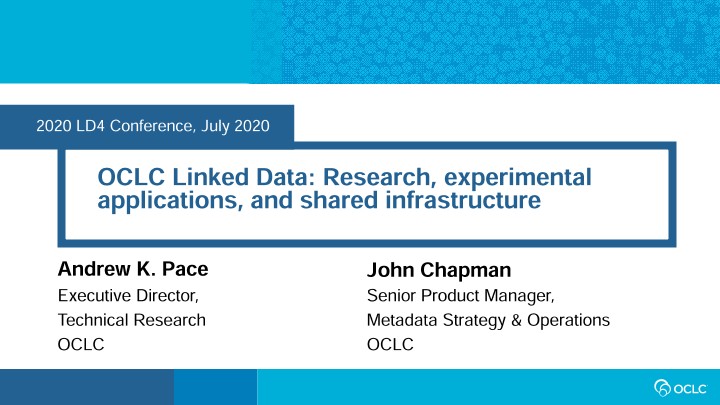 LD4 Conference 2020
virtual
This presentation summarized OCLC's findings on the impact of new workflows in the ground-shifting transition from traditional cataloging to linked data platforms, highlighted the integral engagement, participation, and feedback from OCLC members, and attempted to chart a linked data research path for the decade to come.
Recording available on LD4 on YouTube.
File: pdf, 2.5MB   Topics: Linked Data
OCLC Research examines the challenges and issues currently facing libraries and explores new and emerging areas of librarianship.  
File: video, 49 minutes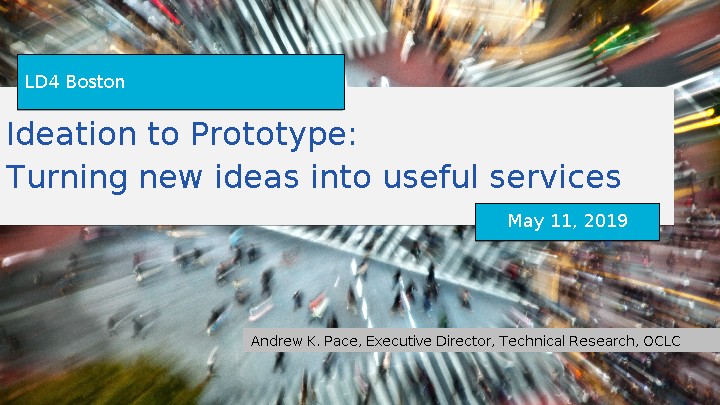 LD4 Conference on Linked Data in Libraries
Boston, Massachusetts, USA
Using the Wikibase Linked Data Prototype as an example, Pace will outline 5 simple steps for managing a complex project that will improve your chances for getting from an experiment to a production service.
File: pptx, 11MB   Topics: Linked Data